Royal Vista Eyecare
Vision-Info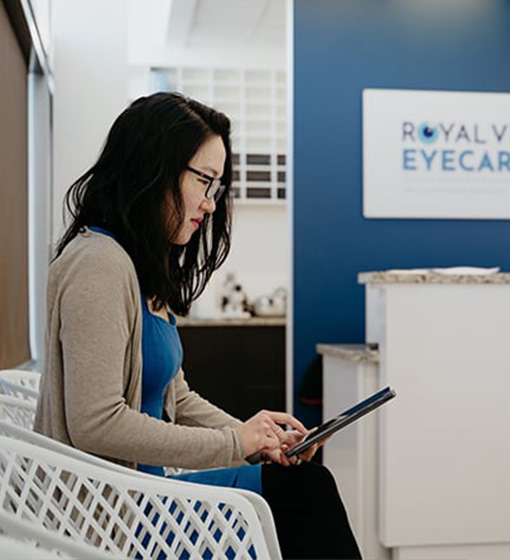 Protecting Your Eyes is Our Priority
Eye Disease Diagnosis & Management
Eye conditions and diseases can put your health and vision at risk. At Royal Vista Eyecare, we can help diagnose, treat, and manage eye conditions to help promote your healthy eyes. We use high-tech diagnostic equipment and offer multiple treatment options so that we can take care of your vision, no matter what your needs are.
The Importance of Eye Exams
Many eye diseases progress slowly over time and some eye diseases can even develop without showing any obvious symptoms. Without a comprehensive eye exam, you might not know you have an eye disease until your vision has already become damaged.
During an eye exam, we use specific diagnostic technology to get an in-depth look at your eyes, allowing us to identify eye conditions early and get you the treatment you need.
Book an appointment today to help us help you
PROTECT YOUR VISION AS YOU AGE
Glaucoma & Macular Degeneration in Calgary
Glaucoma and macular degeneration are common eye conditions that cause vision loss, affecting people as they age. While glaucoma and macular degeneration have their similarities, they are very different conditions that require separate treatments.
At Royal Vista Eyecare , we can detect signs of these conditions during an eye exam. Once we reach a proper diagnosis, we can recommend a number of treatment options to help improve your eye health.